Analysis
Uncovering the Team Principals' Silly Season
2022 had an amazing silly season amongst the drivers during the Summer Break, but the real silly season was amongst the team principals. Here's everything that transpired in this chaotic off-season.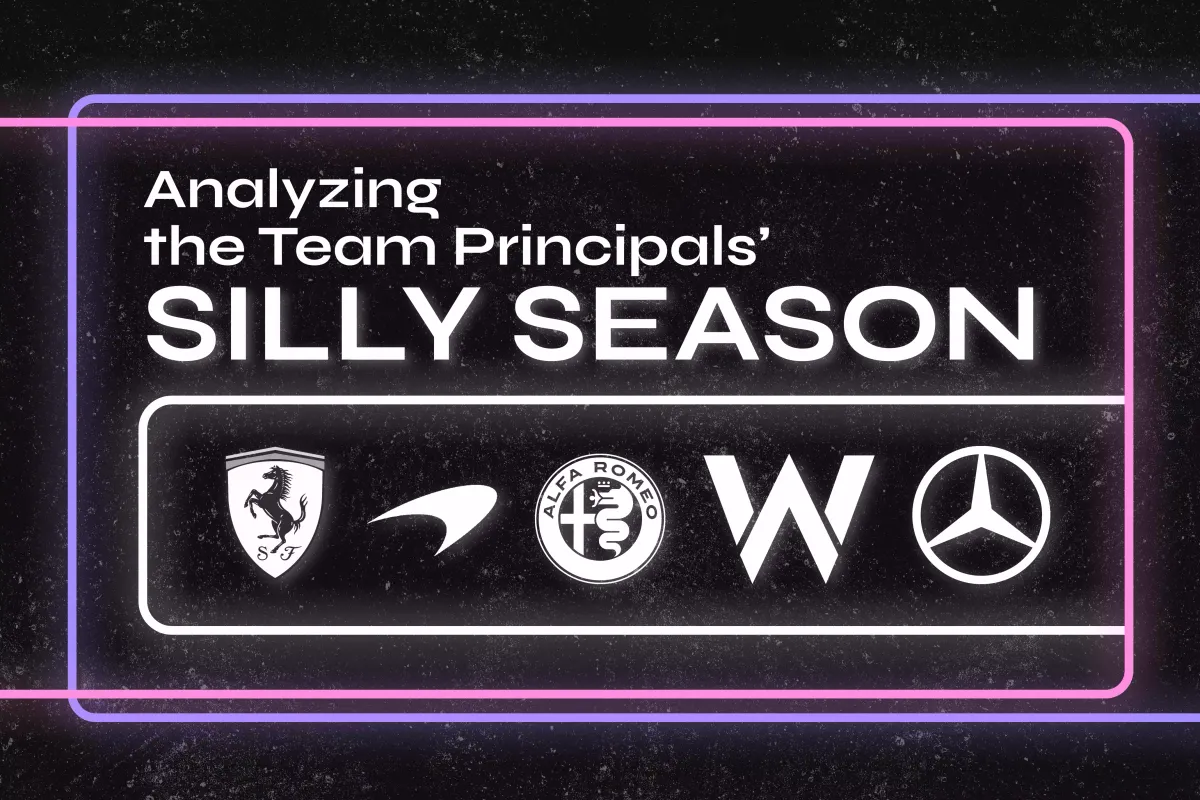 Setting the Stage
To analyze this chaotic sequence of events, we must go back to the first domino that set it all off.
Scuderia Ferrari is known for their extremely political environment, with the team's intricate connection with the road car brand leading to an executive-controlled organizational structure. They rarely seem to rely on the team principal's judgement, and that is reflected in the history of that position. The office of the Scuderia Ferrari team principal has seen many occupants including Stefano Domenicali, Marco Mattiacci (for just 6 months!), Maurizio Arrivabene, and Mattia Binotto up to 2022. However, Mattia's tenure came to an end as he announced his resignation (on 29th November 2022, just a bit more than a week after the season ended) from the position of team principal after what was a very disappointing year for the Scuderia despite having a car that could mount a challenge for the championship.
Mattia's resignation opened a floodgate of rumors regarding possible replacements, with the names of Andreas Seidl and Frédéric Vasseur speculated to be in the mix, albeit already being in charge of other teams down the paddock. Vasseur's name was corroborated by many sources and he was speculated to be the most likely replacement with Sauber's close working relationship with Ferrari.
The next major announcement, and perhaps the most unexpected one, came from Williams Racing on 12th December, when they announced the exit of Jost Capito, their team principal and CEO since 2021, and FX Demaison, their technical director. While there were rumors surrounding Ferrari and Alfa Romeo Sauber, there were none about Williams. Jost's exit sparked many rumors around the reasoning for his departure and his replacement. While the announcement from Williams made it seem like he'd retire given the fact that he delayed that for taking the helm at Williams, many speculated that he'd be a likely candidate to replace Vasseur at Sauber given Audi's takeover of Sauber and his history with the Volkswagen group.
The very next day, the F1 community would be bombarded with articles as the team principal silly season went into full swing, with various transfers and promotions. Alfa Romeo Sauber announced the exit of Frédéric Vasseur, confirming the rumors. Half an hour later, the Scuderia announced his appointment as their Team Principal and General Manager from the 9th of January, 2023.
Nearly 2 hours later, there was another unexpected piece of news as McLaren Racing announced that Andreas Seidl, team principal of the McLaren Formula 1 team, would be leaving, with Andrea Stella, former Ferrari engineer & currently McLaren executive director, replacing him as the head of the organisation. The motivation behind Seidl's move would become clear soon as Sauber announced that he'd be joining them as CEO (and notably, not team principal, yet) as Audi welcomed their move.
On 13th January, 2023, Williams announced that James Vowles would be their new Team Principal and would join the team leading up to the Bahrain Grand Prix weekend.
On 26th January, 2023, Alfa Romeo Sauber announced that Alessandro Alunni Bravi would be their "Team Representative", while continuing to be the MD of the team.
---
The Team Principals Involved
Jost Capito
(CEO and Team Principal, Williams Racing → Exit)

History
Jost Capito, who's German by birth, has a rich history in the world of motorsport, with almost 30+ years of experience in this domain. Having started with BMW as his first foray into the sport in 1985, he worked with their high-performance engine development department for a few years, including being a part of the crew that won the Paris-Dakar rally in the truck class. This was followed by a move into Porsche's Racing Division in 1989, which would see him gain his entry into the Volkswagen family, with whom he'd go on to spend a significant portion of his career. He switch to Sauber in 1996 as a member of the executive committee, his first outing that'd bring him close to the Formula 1 paddock, only to move into Ford, overseeing the development of the Focus Mark 1 RS for the WRC, a car that'd go on to win the manufacturers' championship in 2006 and 2007. He returned to Volkswagen in 2012 and was the Director of Motorsport for a team that dominated WRC for 3 years.
He announced a surprising move to the position of McLaren Racing's CEO in January 2016 after being appointed by then McLaren chairman Ron Dennis, but his move would be delayed to 1st September as Volkswagen asked him to stay until they could appoint a worthy successor. He finally joined the team for the 2016 Italian Grand Prix. However, his tenure at McLaren would be cut short as Dennis would be ousted from the team, with Zak Brown taking over Capito's role as the CEO.
Tenure at Williams
That was not the end of his tryst with F1, though. Williams, once a championship-winning team and a force to be reckoned with, perhaps most notably for their FW14B (one of the most successful active suspension cars in F1), was in a dire condition. Dorilton Capitol's purchase of the financially struggling team from the Williams family resulted in the exit of Claire Williams as the team principal as the new owners sought to restructure the team for an aspirational return to their winning ways of yore. They brought in Jost to lead the team as the CEO, given his experience and success across various levels of motorsport, and Jost agreed to delay his retirement, joining the team for the 2021 season.
Jost's tenure at an ailing Williams team wasn't off to the smoothest start as he saw the lacklustre condition of the team's infrastructure, organization and development. Simon Roberts was appointed the role of Team Principal on September of 2020 when Dorilton took over to oversee the transition to the new owners, but following an internal restructure within the team, Jost took that role upon himself in June of 2021 as Roberts left. He also brought in former colleague Francois-Xavier Demaison to oversee all engineering and take on the role of the Technical Director. According to the BBC, Capito found that there was a severe lack of communication between the racing and design teams, with both of them reporting to different heads, a problem that FX would now work on resolving. His 100-day analysis of the flaws and functioning of the team brought many internal issues to light.
Circumstances of his exit
Jost was not known for being an easy leader at any organization he worked at, having built a reputation for running a tight ship with an eccentric style and a serious attitude. He saw that the team had a long and hurdle-laden path on their quest to return to race wins and championships, and that it required drastic changes. However, many of these changes weren't appreciated by the "old guard" of the squad, as this article by reputable journalist Chris Medland suggests. Apparently, he faced a lot of resistance to every change and learnt that the team lacked a sense of unity.
One can't help but think of what Adrian Newey wrote about a similar tale during his first days at Red Bull.
It's strange – and apologies if you hail from the area – but it seems to be a Midlands thing, this arrogant assumption that the way we do things is best, despite all evidence to the contrary. This is the culture that had brought us such great products as the Morris Marina, Austin Allegro and Norton Commando, and here it was alive and well and flourishing at Red Bull. The fact that certain members of staff were still proudly referring to the team as Jaguar was as big a clue as any that a far-reaching cultural change was in order.

Chapter 62, How to Build a Car, Adrian Newey
Later, Adrian hired an HR manager to confirm his suspicions and the subsequent removal of those at fault resulted in a drastic improvement of the environment and results of the team. Capito clearly doesn't seem to have gone that far, and maybe, that came back to bite him. It was clear that his removal of the Senna "S" from the car and going against Dorilton's wishes by taking Frank Williams' name off a door in the motorhome didn't help his cause, either. According to Medland, he refused to let most of the team attend the Dorilton-hosted gala in Miami due to a poor qualifying result on Saturday. He was too results-oriented, and maybe, that dragged him down as many others within the team didn't appreciate his vision, and Dorilton clearly seemed to have found his style unsatisfactory.
His tenure at the Grove-based outfit would come to an end on 12th December as he "stepped aside" and subsequently, his co-worker from his Volkswagen WRC days and the technical director of the team, FX Demaison, who he'd brought along with him left his post.
Read Williams' official announcement here.
The Future
As of writing, Capito hasn't announced what his future might hold. From the statements of him delaying his retirement to join the team, it does seem that he might retire after a very successful career in motorsport.
Mattia Binotto
(Managing Director and Team Principal, Scuderia Ferrari → Exit)
History and Origins
Born in Lausanne, Switzerland, Mattia Binotto graduated in Mechanical Engineering from the Lausanne Polytechnic and then studied for a Master's in Automobile Engineering at the DIEF (the Enzo Ferrari engineering department), at the University of Modena and Reggio Emilia. From the very beginning, his fate was intertwined with the Scuderia, and it's not surprising that he joined them in 1995 as an engine engineer on the test team. (Back then, Formula 1 teams had one crew for races, and one for specifically testing their cars at upcoming tracks to optimise setups and operational details).
From 1997 to 2003, he worked as an engineer in the Formula 1 race team for their engine department, under the leadership of Jean Todt as the team underwent an operational overhaul to find championship success in what would come to be known as the Schumacher era. (Here's a clip of Schumi interviewing Mattia for fun!) 2004 saw his promotion as the head of the trackside Engine Department for the race team, and a subsequent promotion in 2009 put him in charge of Power Unit operations. His prowess saw him rise through the ranks, as he took over the role of the Deputy Head of the Engine and Electronics department in 2013 and went on to be the Chief Operating Officer for the Power Unit division.
In 2016, he took on the role of Chief Technical Officer of Scuderia Ferrari, a much bigger role than what he previously managed, and a high-pressure one as the team had a poor start to the Turbo Hybrid era. However, after the exit of Maurizio Arrivabene, he took over as the team principal of the entire Formula One team in 2019.
A strenuous tenure at the helm
Mattia's promotion to the role was extremely convenient for him because of his detailed knowledge of the team's operations. Having led development for decades now, he knew the car inside out and it'd be up to him to lead the team to championship victory against Mercedes with the only other engine on the grid fast enough to challenge them.
Their 2019 car was extremely rapid on the straights, sometimes suspiciously so. Many teams were wary of a potentially illegal engine, and Red Bull asked the FIA for clarification over 3 methods that'd make an engine extremely quick but would potentially be in violation of the regulations. Later, the FIA clarified the meaning and permissible interpretation of the rules. Shortly after the Technical Directive, Ferrari signed a confidential settlement with the FIA regarding the investigation into the Power Unit and in subsequent races, their pace was much lesser than what they began the season with. It has been theorised (not proven, atleast until the FIA/Ferrari release details of the investigation) that Ferrari was bypassing the fuel flow limit of 100kg/hr by supplying extra fuel when the official FIA sensor wasn't checking. The FIA updated their processes to close this loophole for future seasons. Mattia Binotto came under fire for this scandal, given his work on PU development before becoming team principal.
2020 was an extremely difficult year for them as the car was extremely off pace as they could only manage a measly P6 in the Constructors' Championship, a far cry from P2 in 2019/18/17. Later that season, Ferrari took the decision to fire 4-time WDC Sebastian Vettel to replace him with McLaren driver Carlos Sainz, another move that was highly criticised but one that he says was probably the most difficult one of his career. 2021 saw a return to the "best of the rest" as the team fought McLaren to secure P3 in the standings in a decent recovery.
The 2022 season, however, is what sealed Mattia's fate, as the team lost the championship by a huge margin despite having a competitive car at the beginning of the year. Despite a great engine, a fast car and two extremely capable drivers, especially Charles Leclerc, the team was marred by poor communication, strategy, reliability and high degradation throughout the year. Charles, who had a 46-point lead after Bahrain found himself 146 points behind after Abu Dhabi. RaceDebrief covers Ferrari's abysmal 2022 season in detail here. Mattia's lack of acknowledgement of issues within the team didn't help, and he probably took his "no-blame" policy a little too far for the brand's liking. Read Ferrari's official announcement here.
The Scuderia has a reputation for extreme corporate oversight and intervention in the everyday operations of the team. The best example of this is probably John Elkann's (Chairman of Stellantis, and by extension, Ferrari) presence at multiple Grands Prix this year. While John's ventures look over a much bigger sporting and automobile empire, he took a personal interest in the Formula One team. This tends to take away from the autonomy and unilateral decision-making freedom that many other team principals enjoy, and this is not new. With the Jean Todt era being a rare exception where he somehow managed to keep corporate out of the team's operations, external forces have always been too influential at Maranello, including the Italian media. It was no surprise then, as rumors of Mattia's exit from Ferrari emerged before the Abu Dhabi Grand Prix weekend, when he announced his departure from Maranello.
Read Ferrari's Official Announcement here.
His Future
From his education to his career, Binotto has been a Ferrari loyalist through and through, and after 28 years of working for the same team, he'd perhaps like to take a break as he's been put on a 12 month gardening leave. But Formula 1 engineers are innovators, and they'll need something to satiate their desire for competition and pushing the limits. While he hasn't announced his plans for the future, he'll likely return to motorsport (and perhaps Formula One) in some capacity.
Frédéric Vasseur
(CEO and Team Principal, Sauber Motorsport AG → Team Principal and General Manager, Scuderia Ferrari)
History
Vasseur, like many others on this list, has a long history in motorsport. He graduated from ESTACA, a French engineering college where he studied aeronautics and engineering. With a keen interest in motorsport, he founded the ASM F3 team in partnership with Renault and led the team to a championship in 1998. He then took the ASM team to the F3 Euroseries championship, where they marched to 4 consecutive titles with Jamie Green, Lewis Hamilton, Paul Di Resta and Romain Grosjean, 3 of whom went on to be Formula One drivers. He had a knack for spotting talent, made evident by his statements; "I have always chosen the fastest drivers to the detriment of financial considerations," "Success called for success. The best drivers wanted to come, the manufacturers wanted to join us."
Parallelly, he co-founded the ART Grand Prix team in 2005 with Nicholas Todt (son of former Ferrari team principal and FIA president Jean Todt) to compete in the new GP2 series (which would later be rebranded to Formula 2). They hit the ground running as they won the championship on the inaugural year with their contender, Nico Rosberg, who'd go on to win the Formula One World Drivers' Championship in 2016. The very next year, he'd promote Lewis Hamilton to the team, who'd secure the drivers' and teams' titles for themf. He'd go on to win another title with Nico Hulkenberg before moving his attention to securing the contract for making the chassis for the inaugural Formula E season through his new venture Spark Racing Technology.
It was no surprise to many as he was appointed Team Principal at Renault in 2016 after his partnership with them through the feeder series and his ART Grand Prix team running Lotus-themed liveries in 2011 and 2012. His tenure at Enstone didn't last very long as he had multiple disagreements with Managing Director Cyril Abiteboul over the team's operations, which saw him leaving the team at the end of the year. Renault, like Ferrari, was notorious for team principal changes and a snoopy corporate side, and his exit came as no surprise.
Tenure at Alfa Romeo Sauber
That wouldn't be the end for him, however, as he'd been approached by the Sauber Motorsport team to lead the Hinwil-based outfit as they took on the Alfa Romeo moniker. With much more freedom relative to his time at Renault, Vasseur quickly learnt the ropes of F1, while managing to keep the financially weak team out of bankruptcy. The team onboarded a young, talented rookie Charles Leclerc in 2018. Charles was no stranger to Vasseur, having raced for ART during his karting days, and they'd form a close bond as Il Predestinato would be promoted to the Scuderia as Kimi Räikkönen would come to the Swiss outfit.
The team persevered despite financial troubles, and 2022 would finally see their luck bloom as they finished P6 in the Constructors' championship because of their light, rapid car early on in the season, despite being marred by the most reliability issues of any team. 2022 would also see the Volkswagen group's announcement of their arrival in F1 in 2026, as Audi worked on making Sauber their works team. Vasseur knew his time would likely come to an end at the team with Audi preferring someone they were familiar with, and he was right.
The Future
After Mattia Binotto's resignation from Ferrari, he was promoted to the role of the Ferrari Team Principal and General Manager. It will not be an easy challenge for the motorsport veteran as he takes the seat that many have struggled to hold on to or perform well in with the tremendous pressure and expectations it beholds. As the team looks to fix fundamental issues with the communication and strategy as well as the reliability of the car, he will not have much time to adapt if the team desires to put forward a championship challenge in 2023. With the divisiveness and politics in Ferrari, it'd be interesting to see how much autonomy he gets. His role is already a shift from Binotto's role as Team Principal and Managing Director, a distinction that indicates that he would have lesser influence than his predecessor as the Ferrari corporate continues to extend their control and influence over the race team. Steve Nichols, the race engineer for Alain Prost during his tenure at Ferrari, has highlighted how chaotic Ferrari is, and the we-know-best attitude prevalent at Maranello. That will be something Vasseur will have to be delicate with.
Read Ferrari's official announcement here.
Andreas Seidl
(Team Principal, McLaren → CEO, Alfa Romeo)
History
Before finishing his course for his diploma in Mechanical Engineering from the Technical University in Munich (which he would complete), Seidl already got his first job in Formula One in the BMW Formula 1 engine development program after convincing former BMW Motorsport Director Mario Theissen. In 2003, he'd get the opportunity to work as Mark Webber's Power Unit engineer for the race team.
He would move to Sauber for the first time as they became the BMW works team, becoming the head of track operations. Under him, the team would go on to win the 2008 Canadian GP with Robert Kubica. However, as BMW left F1 after 2009, a disappointed Seidl left Hinwil to compete with the brand in other avenues like the FIA World Touring Cars Championship before taking on the challenge of leading BMW's DTM team in 2012. Despite their 20-year hiatus from the championship, they won both the drivers' and constructors' titles in their year of return under Seidl's skillful leadership.
In 2013, he'd have his first tryst with the Volkswagen Group as he'd joined Porsche's LMP1 program as the director of race operations, only to be promoted to Team Principal in 2014. He took the challenge of building the team from the ground up and led the team to a Le Mans win in 2015, with Nico Hulkenberg at the wheel of their Porsche 919 LMP1 Hybrid. The team would go on to secure two Le Mans victories, two WEC Manufacturer's Championships and two WEC Driver Championships under his tenure.
Tenure at McLaren
His fate would change again as he'd returned to his first home in motorsport, F1, as he was approached by McLaren CEO Zak Brown to be their team principal in 2019. As a team that was still working on sorting its issues out after a disastrous start to the turbo hybrid era with Honda. He'd play a crucial role in ensuring that their rookie Lando Norris would not have much trouble adapting to the team, and his effort paid off with a P3 in the Constructors' Championship in 2020. In 2021, they'd fall down to P4 as they returned to Mercedes Power Units, reminiscent of the time in the 1990s and early 2000s when they were a works team for the German brand. He oversaw McLaren's return to contending for the best of the rest, as McLaren narrowly lost out to Alpine in 2022.
The Future
According to McLaren CEO Zak Brown, Seidl told him that he'd go elsewhere when his contract would up in 2025. It was no surprise to anyone when they knew where he'd be going given his ties to the Volkswagen group, and as Vasseur left Alfa Romeo Sauber for Ferrari, McLaren decided to release Seidl early as he returned to Sauber, this time as the CEO. The path ahead won't be easy as he has to get the team's infrastructure ready for Audi's entry in 2026, while also working on improving the team's performance leading up to that. With their increasing manufacturing capability and decision to move away from Ferrari-bought parts, he should have a headstart in that direction.
Read Sauber's Official Announcement here.
Andrea Stella
(Executive Director, Racing, McLaren → Team Principal, McLaren)
History
A graduate in Aerospace Engineering from the La Sapienza University in Rome with a Ph.D. in Mechanical Engineering, Andrea Stella began his career by joining the Scuderia Ferrari Formula 1 team in 2000 as a performance engineer on Ferrari's test team, before being promoted to Michael Schumacher's performance engineer in 2002. He also went on to be the performance engineer for Kimi Räikkönen till 2008 after which he joined Kimi and Fernando Alonso as their race engineer, working alongside them as they fought for championships.
Tenure at McLaren
In 2015, he joined Fernando Alonso and moved to McLaren as the Head of Race Operations before being promoted to the role of Performance Director in 2018 and the team's Executive Director for Racing in 2019, directly under Andreas Seidl in the team hierarchy with a broad view and control over the team's day to day operations.
The Future
It'll likely be a seamless transition for Andrea as he was already at the highest position below the team principal before assuming his role at the team. In a press conference McLaren held after the announcement of his promotion, he said that he wants to keep the continuity and preserve the progress that the team has made. As the team gets their new wind tunnel ready halfway through next year alongside other infrastructural upgrades to prepare for championship contention, Stella has an incredible journey ahead.
Read McLaren's Official Announcement here.
James Vowles
(Chief Strategist, Mercedes AMG F1 → CEO and Team Principal, Williams Racing)
History
Born in Britain, Vowles graduated from the International School of Geneva in 1997, and obtained a degree in Computer Science from the University of Anglia. He went on to secure a Masters' Degree in Motorsport Engineering and Management from Cranfield University in 2001, having secure the ProDrive Award of Excellence in the process.
He joined Formula 1 as an engineer on the the BAR (British American Racing) team, 45% of which was purchased by Honda in 2004. In September 2005, Honda would go on to purchase the rest of the team, making it the Honda Racing F1 Team as James stayed on. Honda would eventually leave the sport following the 2008 global financial crisis and the team would be taken over by Ross Brawn, who was the team principal at the time, to become Brawn GP, a team that would only compete in Formula 1 for one season. Vowles would be promoted to the role of Chief Race Strategist in 2009, playing a key role in securing the World Championships for the Brackley based outfit that year.
Tenure at Mercedes
As Mercedes looked to rejoin the pinnacle of motorsport in 2010 with their own works team, they'd buy Brawn GP from Ross Brawn and most of the staff would continue under the new ownership, with Vowles carrying on as the Chief Strategist. While the team would grab a win or two on the odd day from 2010-2013, they'd have a great turbo hybrid era as the team turned up with an extremely dominant power unit in 2014, one that would see them secure the next 8 World Constructors' championships in a row, and 7 World Drivers' Titles. The team would go on a run of domination, with competitors being left to scrap for the last podium in most races, and a race win in few others.
Vowles is, perhaps, most famous for his quote "Valterri, it's James", used when Mercedes used team orders to swap the cars for a tactical advantage. While Vowles has seen some unpredictable and strategically poor races like the German GP in 2019 and the Mexico City GP in 2022, he has had a rather accomplished career across the Brackley team as it changed hands multiple times over the last two decades.
The Future
As he leaves for Grove after having competed in the Asian Le Mans during the winter break, Vowles takes on a bigger role than he ever has, with a huge burden of responsibility and a pressure to perform. It remains to be seen if he will be plagued by the same issues that Capito had to face, and if he can turn the team around and have them fight for points on a regular basis. He joins the team as it onboards their rookie Logan Sargeant, with both of them having a challenge on their hands.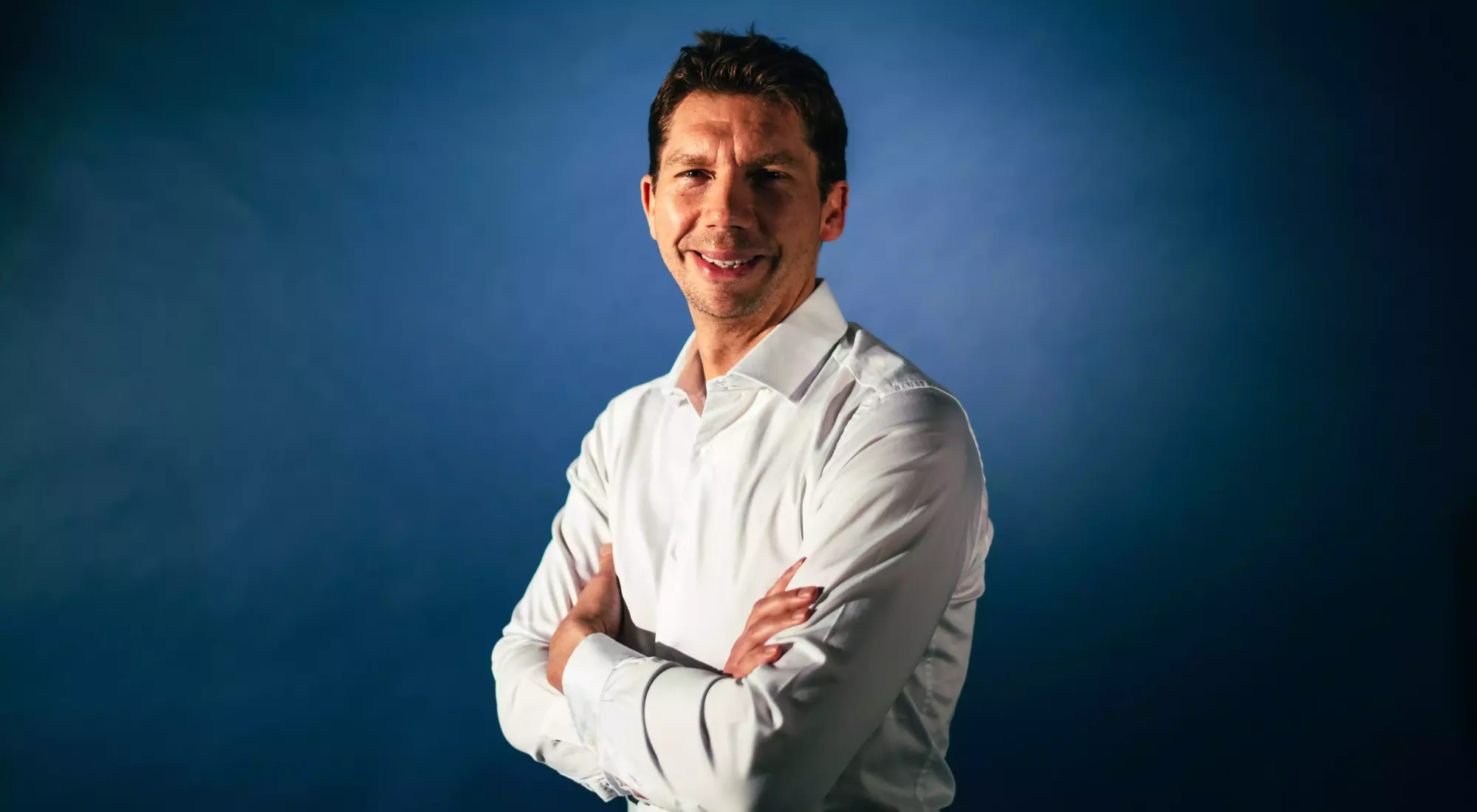 He'll have to balance the aspirations of Dorilton and the internal politics that the team has in a delicate manner. It will be quite a stark change from him, as he movies from a one of the highest performance teams in F1 to one of the lowest. By all accounts, the Mercedes team is said to be open to new ideas and is conducive to change, whilst the same has not been said about Williams.
Read Williams' Official Announcement here.
Alessandro Alunni Bravi
(Managing Director, Sauber Motorsport → Team Representative, Alfa Romeo Sauber)
History
Born in Umbertide, Italy, Alessandro Alunni Bravi holds a Honours in Civil Law. He started out as a legal counsel, which introduced him to various people and organisations in the motorsport scene in Italy in the early 2000s. As someone who enjoyed motorsport since his childhood was mostly spent near a racing track, he fit right in. He also worked as a motorsport journalist for Rombo in 2000 and as a Formula 1 journalist in particular for Autosprint. His access to various paddocks across the country landed him a role as the Managing Director & Team Manager of Coloni Motorsport's Formula 3000 team in 2002 and as the General Manager of the Europe Team Sardinia.

In the following decade, he'd climb through the ranks of motorsport, moving through various teams and leagues as a manager, CEO or sometimes just a Legal Advisor. He was the Team Principal and Managing Director of Trident Racing's GP2 team from 2005-2008, the Managing Director N. Technology (which involved him in the World Touring Car Championship and Rallying) fromm 2009-2010, etc. He was the General Counsel and Patent Attorney for Vasseur's Spark from 2010, and the General Counsel for his ART Grand Prix team as well.
Tenure at Sauber
He joined Sauber in July 2017 as a Managing Director and Legal Counsel, and as a member of their Board of Directors and their Management Committee. He worked with Vasseur who he knew from his ART Grand Prix and Spark days on operating the team well despite their financial struggles and to keep it afloat and close to the midfield. On 26th January, 2023, Alfa Romeo Sauber announced that they would be appointing him as the Team Representative of the Formula 1 team.
The Future
While other teams have Team Principals, the official announcement notes that Bravi is taking on the role of a "Team Representative" (while retaining his role as the MD). He will, according to Sauber, "work together with the technical and operational departments to continue the team's growth and success, while delivering to internal and external stakeholders of the team the value Alfa Romeo F1 Team has been known to produce", a description that is quite similar to that of a team principal. The job title will likely remain the same till Audi's takeover is complete. Seidl will likely co-run the team alongisde Bravi.s

Alfa Romeo's light chassis earned them a huge chunk of points in the early parts of the 2022 season, which waned away by the end as their competitors caught up to them and they had a significant amount of reliability issues. While their bid to take various parts of the car in-house would have seen some progress by now, the team will still have to make significant gains in performance to remain in the midfield for this season.
It will be a nearly seamless transition for Bravi as he just takes another role in a team he's already familiar with.
Read Alfa Romeo Sauber's Official Announcement here.
---
Conclusion
Perhaps the most surprising thing about the entire team principal saga was the lack of gardening leaves from most teams (except Ferrari in the case of Binotto). Gardening leaves are a conditional embargo that teams often enforce on high-profile team members moving to their competitors to ensure that they don't take up-to-date information with them to their new employer, which could lead to an unfair advantage. When the question was fielded during McLaren's press conference, Zak Brown said that he didn't want to "dissolve the relationship" by enforcing any gardening leave on Seidl. With Alfa Romeo's connections to Ferrari and their levels of performance being worlds apart, it wasn't a problem for Sauber either.
The sheer scale of change was amazing, and as Will Buxton put it, in 2023, 60% of the F1 grid will have Team Principals in just their first or second seasons in charge at their respective teams. Many teams' social media admins also joined in on the fun, as Alpine posted a tweet about Otmar being the 5th longest-tenured team principal with only 9 months in charge, while Mercedes and Haas admins just posted images of their team principals to tease their fanbases.
Stability is important for a team principal, as even a visionary and idealist can often lose their edge under immense pressure and fear of external interference. If one would pay attention to the two teams that have dominated both titles since 2010, Red Bull and Mercedes, there's a quite clear pattern of consistency. Christian Horner has been at the helm of Red Bull Racing since Dietrich Mateschitz purchased the Jaguar Formula 1 team and rebranded it, while Toto Wolff has been at the team since 2013.
Moreover, some of the leaders in those outfits have equally long tenures, with Red Bull's Jonathan Wheatley and Paul Monahan having been on the team since 2006, while Mercedes' Andrew Shovlin being at Mercedes since its rebranding from Brawn GP and Peter Bonnington has had an ever longer tenure with his tenure at BAR Honda, which would evolve into Brawn GP, the predecessor of the Mercedes-AMG F1 team. Even Vowles had an extremely long tenure with the same team, spanning over two decades. Toto has a significant ownership stake in the team, while Horner has had the unanimous trust of Mateschitz (who passed away on the Saturday of the US GP, 2022) to take the best decision for the team, no matter the cost. It helps if one person can take long-term, strategic decisions without the worry of being fired before they can execute it.
Dorilton's haste to bring Williams back will probably not help their cause, since the team has fallen back quite a bit in the past few years and rising back up the order as other teams are also reinvesting in themselves, à la Alpine, McLaren and Aston Martin, will not be easy. Alpine has been trigger-happy with team principals too, and excessive corporate intervention is prevalent in Enstone, the results of which gave the sport one of its weirdest contractual shakeups since Jenson Button's BAR-Williams saga and the signing of multiple drivers at Sauber. Due to confusion with terms of contracts and their terms, Alpine announced Oscar Piastri as their driver for 2023 as Fernando Alonso left for Aston Martin, while Oscar denied the claims, which were later revealed to be due to his new contract with McLaren. Team Principal Otmar Szafnauer was caught by surprise in both cases as the team showed a clear communication gap.
The days of owner-led teams like Ron Dennis' McLaren, Eddie Jordan's Jordan, Frank Williams' Williams and Enzo Ferrari's Scuderia Ferrari are mostly over as the sport evolves into a more complex corporate structure, with teams adapting in the process. Often, a board of shareholders cannot make a good long-term decision as they look for short-term profits, but sport requires a long-term vision that many lack. A good, strategic and qualified leader can go a long way in bringing victory to a team, and there is no better example of this than Brawn GP's domination in 2009. Hopefully, as teams restructure, they give their team principals more freedom and control, which helps their own brands evolve as a result, with multi-way championship battles following in their stead.
---
Disclosure
This article is entirely sponsor-free. This website is self hosted and does not generate any revenue. The only user-data is collected by the owners except the default data collected by Cloudflare is page visits and origin country data (for analytics). You aren't and will not be served ads on this page, ever.
This website is unofficial and is not associated in any way with the Formula 1 companies. F1, FORMULA ONE, FORMULA 1, FIA FORMULA ONE WORLD CHAMPIONSHIP, GRAND PRIX and related marks are trade marks of Formula One Licensing B.V.
Any product names, logos, brands, and other trademarks or images featured or referred to within the app are the property of their respective trademark holders. These trademark holders are not affiliated with Race Debrief or its contributors. They do not sponsor or endorse Race Debrief.
"F1 TV®️", "Formula 1®", "F1®", "Alfa Romeo®", "AlphaTauri®", "Alpine®", "Aston Martin®", "Ferrari®", "Haas®", "Haas F1 Team®", "McLaren®", "Mercedes®", "Red Bull®", "Red Bull Racing®", "Williams®" are trademarks of their respective owners and are not affiliated, endorsed, connected or sponsored in any way to this website.